Thursday Night Art Walk in San José del Cabo
Local art scene meets drunken vacation scene
By Maria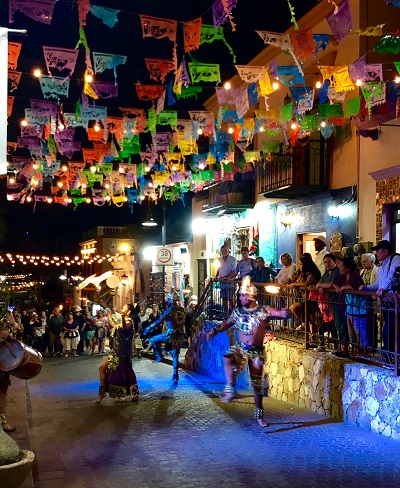 Historic downtown San José del Cabo is a festival on a Thursday night. This is the night of the Art Walk, which means fire dancers and music in the streets, and food vendors and local artists displaying work of all kinds in the plaza. Molly and I walk from our hotel just a few blocks away, and it sort of feels like entering a dreamscape, because it is all lights and colored flags and tribal dancing, and just this morning we were waking up near mountain hot springs.
"Hola amiga!" "Pasale!" storeowners call out. We don't decline an invitation for free tastings at a tequila shop, and end up tasting five expensive tequilas that I forgot to write down. Vendors sell elote (steamed corn with chile and crema), tamales, tacos, and sweets.
We stop to listen to two girls singing together on a street corner, then go eat dinner at Casa Frida. This restaurant has a deep blue exterior and beautiful open air courtyard. Super romantico.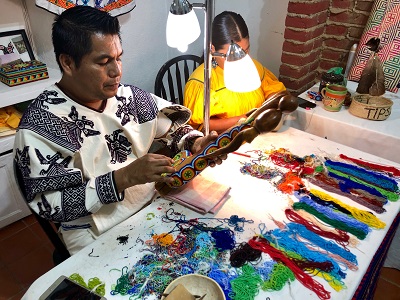 The menu is impressive—local organic produce and what's said to be the best mole in town, though the prices feel high. We pay around $25 for salads, which the menu tells us come from local farms, plus warm tortillas and a shared entree of the mole, which was very good.
San José del Cabo was so fun to visit on a Thursday, and its concentration of artists is exciting. I found prices to definitely be higher in restaurants and shops, though I also found myself in the company of more Americans here on this night than I have anywhere else in Mexico.