Two Friends Drive Through Baja - Winter 2019
A Baja adventure full of surprises
By Maria and Molly
This winter, longtime friends Molly and Maria found themselves in alignment, having both quit their editing jobs at alt-weekly newspapers. It was an opening that allowed them to drive from Northern California to the southern tip of Baja California—a road trip that they had been dreaming about for a long time.
They breezed south to Mexico, a place they had never explored so extensively by car, and left their worries on the American side of the border, which they crossed on the eighth day of a U.S. government shutdown over a proposed border wall.
The thrill of being in Mexico was instantaneous, and lasted the 1,600ish miles and beyond: Baja revealed vast stretches of desert, shell-strewn beaches, mountain hot springs, stray cats, some of the world's last remaining coral reefs—and endless diversions in a carefree culture that was warmer, safer, and more hospitable than any American would have led them to believe.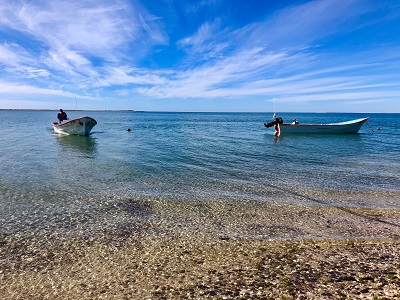 Two weeks later, Molly flew to her sister's yoga retreat on Bahía de Banderas, Mexico, and Maria stumbled upon a vibrant camp of Earth-conscious internationals in southern Baja, where she slept in a treehouse for several weeks before eventually making the drive back up Baja with her Santa Cruz-based friend Salvador.
The road trip may be over, but the memories are still vivid. May you be entertained, and may it plant a seed for your own adventure in Baja.
Table of Contents:
Preparing for Baja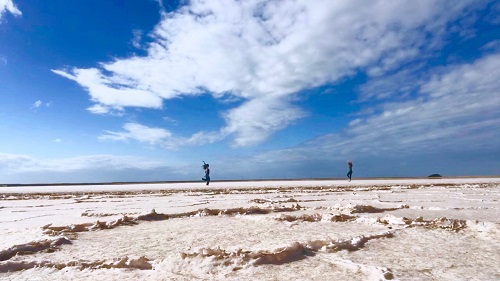 Crossing the Border Into Mexico
Valle de Guadalupe - Baja's Wine Country
Ensenada
Guerrero Negro
San Ignacio
Mulege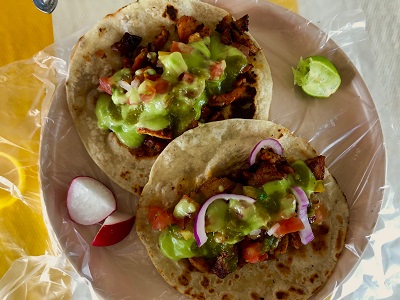 Bahía Concepción
Loreto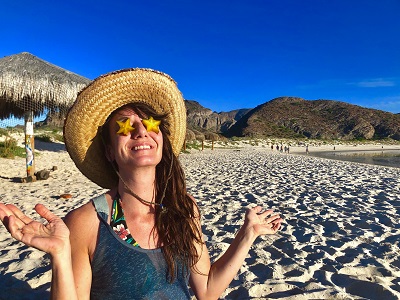 La Paz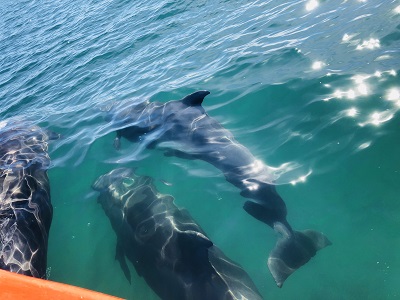 Todos Santos
El Pescadero - Playa Los Cerritos
San Jose del Cabo
Cabo Pulmo
Sierra de La Laguna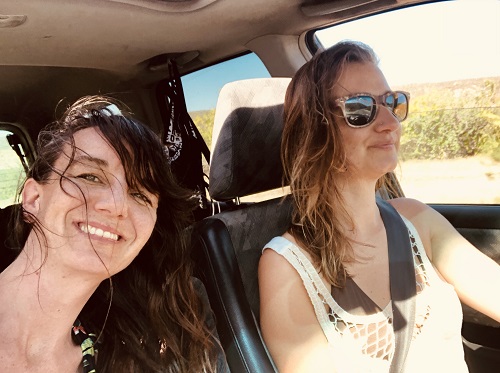 About the Authors:
Maria is a freelance journalist, editor and photographer based in Santa Cruz, California. Her work has appeared in Astronomy magazine, High Times magazine, Los Gatos magazine and various regional publications.
Molly is a freelance journalist, editor, photographer and illustrator based in San Francisco, California. Her work has appeared in Juxtapoz magazine, Sierra magazine, Acoustic Guitar magazine, Mission Local and various regional publications. View more of her work at Molly.com.
Salvador is a defunct software engineer and dancer turned DJ and laser show designer, who has reignited his love for travel. He is based in Santa Cruz, California and is intrigued by that #vanlife.