Beach Culture: Leave No Trace
White sand, green waters and chill vibes at La Paz's prized beaches
By Maria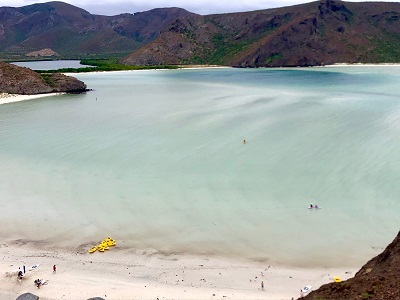 A banner painted on the hillside on the way to the Balandra and Tecolote playas reads "Clean Your Beaches" in Spanish. Balandra, located about 25 minutes north of La Paz, turns out to be one of the most beautiful beaches I've seen in my life, and it is indeed clean. The beach is a cove of soft white sand, surrounded by high cliffs you can climb for ultimate views. The cove of clear green water recede almost entirely at low tide, making it possible to walk to the other side. We shuffle our feet as we go, since sting rays live here at certain times of the year. The water is warm even on a January day with temperatures in the 70s.
Several palapas line the shore, and the vibe is chill; family friendly and safe. It doesn't have the party vibe of the beaches found on the southern tip of Baja, where there is often the presence of a booze cruise just off shore, booming music and belligerence.
That's not to say there isn't a scene there: the parking lot is populated with van dwelling snow birds (many from Canada). The parking lot is an extension of the beach: people hang out with their doors open to views of the high cliffs and green sea.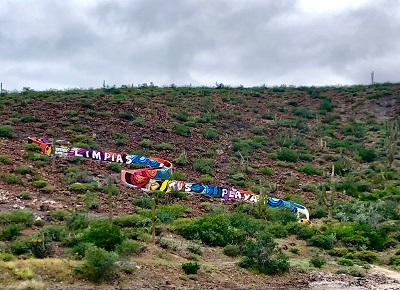 "Cariiiisimo! … It's the Americans, 500 pesos and they would buy it!" I overhear one incredulous man say to his friend.
There is no beer for sale at Balandra, but he is talking about how local teens often go to OXXO (Mexico's equivalent of a 7-Eleven), stock up on beer, and sell it for as much as they can get. Five hundred pesos translates to $26. In the OXXOs and other small markets, a large bottle of Pacifico beer (called "La Ballena," the whale) goes for around 37 pesos, or $1.93.
A woman comes around in the afternoon selling empanadas with sweet fillings but we already have a picnic of hummus on homemade rosemary crackers, watermelon radishes, starfruit, and a bottle of torito jarocho from La Paz's farmers market earlier that day.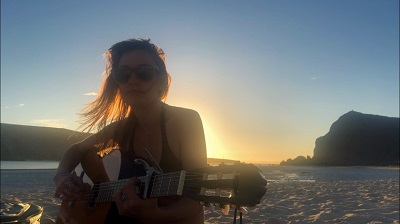 Balandra is such an incredible place to be, and we stay until after the sun sets with our toes in the sand.