Mexican Insurance for RVs and Motorhomes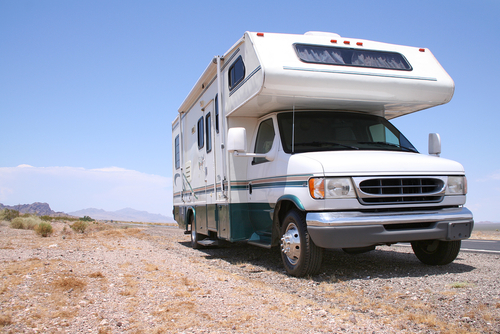 Adventure Mexican Insurance is proud to offer many special Mexican insurance programs for RVs and motorhomes. Our Mexican RV insurance can cover US or Canadian registered RVs that travel into Mexico.
Our Mexican RV insurance Special Features
Caravan Discounts if you are traveling with a caravan group to Mexico. Great savings!
Mexico Medical Evacuation and Travel Assistance included without having to add extra coverage.
Your RV can be repaired in the US or Canada.
Vandalism & partial theft coverages included with our Platinum policies.
Legal Assistance automatically included with every policy.
24/7 Claims help call center
Read more about US RV insurance companies who extend physical damage and theft coverage into Mexico.
Mexican Liability Coverage:
Although there are a few US and Canadian RV insurance companies who may cover physical damage and theft while traveling in Mexico, you will still need to purchase Mexican Liability Insurance prior to entering Mexico.
Read more about US RV insurance companies who extend physical damage and theft coverage into Mexico.
US and Canadian LIABILITY insurance is not recognized by Mexican authorities, and the consequences for driving uninsured can be severe. If you are in an accident or other vehicle-related problem while driving without Mexican insurance, it is highly likely that your RV or Motorhome could be permanently confiscated and you could be detained by the police.
Physical Damage and Liability Coverage:
Adventure Mexican Insurance Services offers both Physical Damage and Liability coverage for your RV or 5th wheel trailer.
Maximum Physical Damage and Theft Coverage for RVs:
$300,000 for RVs
$400,000 for RVs with a Trailer
$70,000 for a truck towing a 5th wheel trailer plus
$100,000 for the 5th wheel trailer that is being towed (total $170,000)
How to insure your Trailer or Tow Vehicle:
How to insure your Trailer or Tow Vehicle:
For Liability Purposes, you must list all Towed Units or accessories even if you do not wish to insure the Towed Unit for physical damage.
Adventure Mexican Insurance allows you to list your Power Unit and Towed Unit on the same insurance policy.
IMPORTANT: If you are towing another vehicle, you must also purchase a separate Mexican insurance policy for the Towed Vehicle for while that vehicle is detached and driving under its own power.
Example: If you are driving an RV which is towing a pickup truck, you must purchase two separate Mexican insurance policies:
Insurance Policy 1: RV listed as the Primary Power Unit with the Pickup Truck listed as a Towed Unit. This will cover both the RV and Pickup while the RV is acting as the Power Unit towing the pickup truck. (It will also cover the RV while the Towed Unit is detached).
Insurance Policy 2: Pickup Truck only. This policy covers the Pickup Truck (or whatever type of towed vehicle you have) while it is detached from the RV and driving under its own power.
We recommend that you contact Adventure Mexican Insurance if you plan to tow a vehicle so we can fully explain the details of how to properly insure both vehicles.