Online Dating Apps in Baja
Using Tinder to meet fellow travelers
By Maria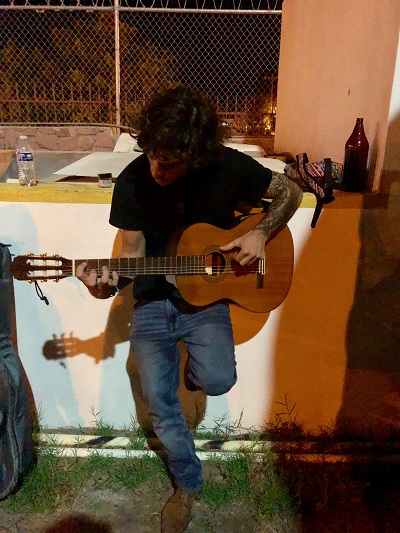 Molly and I return from the beach on our third day in La Paz to find a beautiful surprise waiting for us at the front desk of our hotel: Our laundry! We'd dropped it off the night before, paying 80 pesos for each bag. There is nothing like clean clothes after you've been wearing dirty clothes for several days, and the night is now young.
Meeting people organically while traveling is absolutely possible, and we've met several kind travelers on Baja's beaches and streets. But I'd been curious if people are using dating apps to meet, too, and we check Bumble and Tinder from my phone. Bumble, the "feminist" dating app where the woman sends the first message, is crickets. There is nobody, it seems, using Bumble in Baja.
Tinder, on the other hand, is packed with internationals. We're not looking for a hookup—which is something I recommend being explicit about if that's the case; Tinder culture is the same everywhere. We message with a few people before deciding to meet up with two musician-vagabonds from Argentina who are traveling through Baja in an RV dubbed "La Walter Nelson."
At a tiny bar a couple blocks off the malecon, our Argentinian friends arrive and kiss both of our cheeks. We talk for a couple hours, swapping notes on California (they both spent the harvest season in Mendocino), and sharing our favorite music—they both are musicians, too.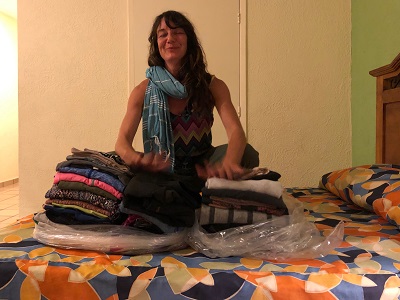 Argentinian Spanish is much different than Mexican Spanish, and our new friends laugh at some of the words that Mexicans use—"No mames," "no manches," "ahorita"—and demonstrate how Argentinas love to draw their words out and roll their 'R's. We speak in a mix of Spanish, English, and patience. It's a pretty hilarious time, and being in a group keeps things casual and not date-like.
We accept a ride back to our hotel and I grab my guitar and ask the front desk if we can play some tunes in the courtyard by the pool. The answer is no, but we are more than welcome to play in the parking lot. And so we do. When we finally call it a night, the Argentinians elect one last cancion, "Despacito." Charming is that they continue to play it over their shoulders as they walk back to their car.
I'm still in contact with these friends via Instagram—which is also a useful app when it comes to messaging international friends. WhatsApp is also a reliable way for international friends to send each other photos and messages without smartphone plans being an issue.