Shopping at El Pescadero's Artisan Collective
LOVELeigh Designs raises funds for local mothers and children
By Maria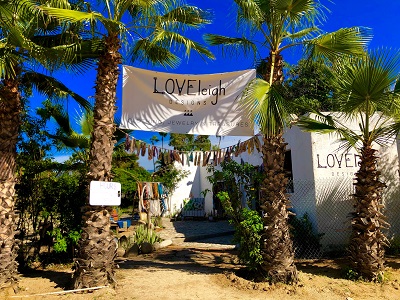 The tiny town of El Pescadero is not a shopping mecca—that would be just a bit north, in Todos Santos—but there are a couple of outposts for local artisans to sell their work in, including the small brick-and-mortar (actually, adobe) shop LOVELeigh Designs, which donates part of its profits to an organization helping mothers and children in the south of Baja.
Located just behind Baja Beans, you can see this shop from the highway, with colorful textiles and a little sitting area catching your eye. Inside I find handsewn bathing suits, dresses and skirts, handmade jewelry, bags and housewares, and the store's owner, a Canadian designer named Leigh Morgan, sitting behind the counter.
LOVELeigh is a collective of 30 different artists, and part of the sales go to Sarahuaro, a women's collective in Cabo San Lucas that teaches underprivileged women sewing and English language skills, and also feeds more than 300 kids a day, Morgan tells me.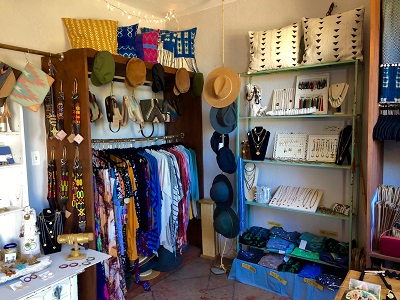 She says she made the drive down Baja from Canada eight times before moving to Mexico permanently, four years ago. Morgan began sewing at an early age and, beginning in Africa, has a history of using her design skills to benefit underprivileged communities. If you're in El Pescadero and in the mood to shop, definitely visit this place when you visit Baja Beans. A hand-sewn bikini for about $50 U.S. dollars for each piece), but the pesos go to a good cause.
If you visit on a Saturday morning (until 1 p.m.) you'll also happen upon the local mercado and Farmers Market in the same location.