Mexico Vehicle Permit - Temporary Import Permit
---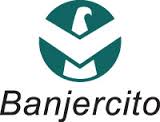 You can now apply for your Mexico Vehicle Permit Online: https://www.banjercito.com.mx/registroVehiculos/ NOTE: Adventure Mexican Insurance is NOT the Banjercito. If you need to contact the Banjercito, please use their contact page: Banjercito contact information page: https://www.banjercito.com.mx/index.jsp?hd_ligaContenido=English/menu_english.html

---

Vehicle Permit Requirements for Different Regions of Mexico No vehicle Permit is required if you are only going to Baja or Puerto Penasco! Border Zone:(within 25 kilometers across the border): No Vehicle Permit required. Baja Peninsula: No Vehicle Permit required (must obtain a Tourist Card for yourself if you travel south of the Border Zone or stay longer than 72 hours). More Baja info Sonora Only: The state of Sonora operates a program known as "Sonora Only" for visitors who stay only in the state of Sonora. The "Sonora Only" permit requires less documentation than the standard 'Mainland Mexico Vehicle Permit', and the 'Sonora Only' permit is free. (The need for a credit card is also waived). More Sonora and Rocky Point Info
In addition to normal proof of citizenship documents (needed by all visitors to Mexico's interior) "Sonora Only" visitors need only present a valid drivers license and proof of vehicle ownership or legal possession by the driver. Legal possession can be proven with one or more of the following documents:
Vehicle registration (in the name of the driver) or original title Lease contract (for leased vehicles)
Company owned Vehicles must provide some proof of the labor relationship between the Driver and the Company who owns the vehicle.
Leased or Financed Vehiclesmust provide a 'Letter of Authorization' from the bank or leasing company (if the vehicle is leased or financed). Make sure to contact your bank or leasing company to get your 'Letter of Authorization' a few days before your trip. They will require a copy of your 'Full Coverage' Mexican auto insurance policy before issuing the 'Letter of Authorization'. Adventure Mexican Insurance makes it easy to send your proof of Mexican auto insurance because your policy is created as a PDF file which can be e-mailed directly to your bank/lease company as an e-mail attachment.
Sonora Only Permits are valid for 180 days and may be obtained at the check point at Kilometer 21, south of Nogales on Highway 15. If you are entering from another border crossing, please call 1-800-4-SONORA. Permits must be returned to this check point within the allotted six-month period. More information on driving in Sonora
Vehicle Permits for Mainland Mexico
If you plan to drive your vehicle south of the 'Border Zone' in mainland Mexico (or outside of Sonora), you are required to obtain a temporary vehicle importation permit. You can obtain this permit at the border. Vehicle Permits can be valid for a maximum of six months, and the vehicle must be 'checked out' (by Mexican authorities) of the country prior to the permit expiration date. Failure to so could result in having the vehicle confiscated.
Even if you never plan to bring the vehicle back into Mexico, you must always 'check out' your vehicle at the Banjercito Vehicle Permit Office before exiting the country.
NEW: The Mexican border officials have recently computerized their vehicle permit tracking system. Many of our customers have confirmed that you no longer need to 'check out' your vehicle at the same border crossing as you entered Mexico. This allows customers to enter Mexico in one location and exit Mexico at a different border crossing. You still need to find the Banjercito office on the Mexican side of the border before you enter the US - so make sure to stop at the Banjercito office before exiting Mexico. The vehicle permit officials will scan your vehicle permit upon exiting Mexico and generate a receipt for closing your vehicle permit.
Make sure to have the following ORIGINAL (or notarized copy) documents with you:
(You will save yourself some time if you also make 2 photo copies of each document prior to crossing the border!)
1: Valid proof of citizenship (passport or birth certificate).
2: Your Tourist Card or Tourist Visa.
3: The valid vehicle registration certificate, or original title that certifies the legal ownership of the vehicle. The person whose name is listed on the registration must be present. (If the registered owner is not going to be present, you must contact the Mexican Consulate in advance for details on how to obtain the permit).
4: If the vehicle is financed, you should contact your finance company to receive a 'Letter of Authorization' allowing you to drive your vehicle into Mexico.
5: If the vehicle is leased or rented, you must provide the lease or rental contract with the driver's name on the contract.
6: A valid Driver's License (a Non-Mexican driver's license).
7: An international credit card, (American Express, Diner's Club, Mastercard or Visa), in the name of the driver of the vehicle. (If you do not have a credit card, you can also make a cash deposit).
Adventure Mexican Insurance provides this general information as a courtesy, but it may not be entirely accurate (Mexican laws may also change). Adventure Mexican Insurance assumes no liability for any reliance on the information provided.
For the most current and accurate information, you should contact a Mexican Consulate. Below are a few links to Mexican Consulate websites:
Los Angeles, CA
2401 W. Sixth St., Los Angeles, CA 90057
Tel: (213) 351-6800 * Fax: (213) 389-9249
San Diego, CA
1549 India St., San Diego, CA 92101
Tel: (619) 231-8414 * Fax: (619) 231-4802
San Antonio, TX
127 Navarro St., San Antonio, TX 78205
Tel: (210) 271-9728 * Fax: (210) 227-7518
Phoenix, AZ
1990 W. Camelback, Suite 110, Phoenix, AX 85015
Tel: (602) 242-7398 * Fax: 242-2957