La Paz, Baja Sur, Mexico- A Great Little City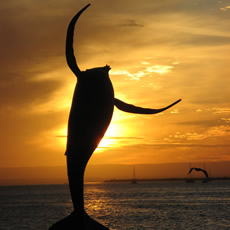 I just got back from a week long scuba diving trip in La Paz, and I had forgotten what a great little city La Paz is! Although La Paz is the capital of Baja Sur, it is much less congested and less 'touristy' compared to Cabo San Lucas. La Paz has retained its small town feel even though the population has grown to over 300,000 people.
The most pleasant region of La Paz is in the tourist area located on on the waterfront of the bay. There are many excellent restaurants, hotels, shops, and nightclubs to keep you entertained during your visit. The city is clean and feels safe, so our group of friends felt very comfortable walking the streets late at night.
If you are driving to La Paz, make sure to get your Mexican auto insurance because the roads are narrow, and there are many cows along the way.
If you are looking for ocean activities such as scuba diving, snorkeling, fishing, or kayaking, La Paz is an excellent home base. Many of these adventure trips are based in La Paz, and the boats launch out of the La Paz marinas. There are many excellent scuba diving spots within an hour's boat ride from the La Paz Marina.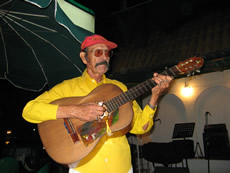 In our week of scuba diving, we saw hammerhead sharks schooling, had a whale shark encounter that lasted over 30 minutes, dove with sea lions, and visited a number of wreck dive sites. In other times of the year, divers often see giant manta rays, many types of whales, and even orcas on rare occasions. The boats we hired were well maintained, the staff spoke fluent English, and the dive masters were very professional.
Other fun activities around La Paz include:
The La Paz Serpentario
A reptile zoo with snakes, lizards, and other fun creatures
Paint Ball
At the small amusement park near the Serpentario
Dining
Many excellent restaurants including traditional Mexican, Italian, French, and seafood, seafood, and more seafood!
Bars & Night Clubs
Many fun night clubs to go dancing and carousing. A few good billiards halls and a bowling alley too.